Harvard Club of Naples' 2023 Annual Meeting & Dinner

Featuring

Michael V. Martin Ph.D.
"Past, Present, and Future of Education in Southwest Florida"

The meeting will be held on April 6th at the Hyatt House Naples 5th Avenue and is open exclusively to all dues-paying members of the Harvard Club of Naples.

At this meeting, new officers and board members will be installed and we will review the club's annual report and upcoming slate of events for the 2023 - 2024 season.

This is a great opportunity to learn about everything the club is doing!
Thursday, April 6, 2023
5:00 pm networking cocktails (cash bar) | 6:00 pm dinner | 7:00 pm keynote
Deadline to register - Sunday, April 2 by 8:00 PM

Hyatt House Naples 5th Avenue
1345 5th Ave S, Naples, FL 34102

About our speaker
Michael V. Martin Ph.D., President of Florida Gulf Coast University (FGCU).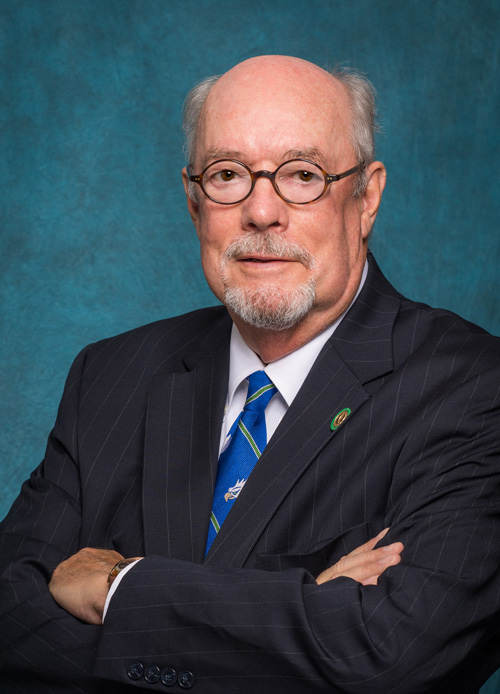 President Martin came to FGCU from the Colorado State University System, where he served most recently as Chancellor Emeritus and Senior Fellow following three years as Chancellor. Prior to this, he was Chancellor of Louisiana State University; President of New Mexico State University; Vice President for Agriculture and Natural Resources at the University of Florida; Vice President for Agricultural Policy at the University of Minnesota; and served 15 years on the faculty, including a term as Faculty Senate president, at Oregon State University.

A native of Crosby, Minnesota, Dr. Martin earned a bachelor's degree in business and economics and a master's degree in economics at Mankato State College (now Minnesota State University). He received his Ph.D. in applied economics from the University of Minnesota in 1977. His areas of specialization are prices, international trade, public policy, transportation, and business logistics.

His membership on local, state, and national boards and organizations spans decades of service and has included the Farm Foundation Board of Trustees and the International Agricultural Trade Research Consortium.
Cost: $80.00 per person


5:00- 5:55 pm Gathering for networking cocktails (cash bar)
6:00 pm Plated Dinner
7:00 pm Keynote
Questions?
Please contact the Club Administrator, Tricia Wansor at hcn239@gmail.com or 954-914-3148