Join the
Harvard Club of Naples
for the 139th playing of

THE GAME!
Football Game Watch Party and Tailgate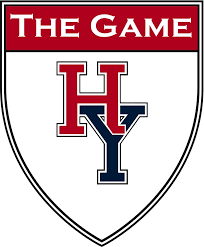 Saturday, November 18, 2023
11:30 AM (Tailgate)
12:00 PM (Watch Party)

The "Seasons Dining Room" at Moorings Park
Cost: $50 Per Person
All sales are final, no refunds.
The Harvard Club of Naples cordially invites you to join us as Harvard University takes on Yale University in "The Game". This year's game will be played in New Haven at the Yale Bowl Stadium. Please join us for a great time watching the 139th edition of this historic rivalry as the Harvard and Yale football teams battle it out for supremacy in the Ivy League.


REGISTER HERE

We need to know as soon as possible, whether you plan to attend.
The Harvard and Yale Clubs have agreed that we must have a total of at least 50 registrants to make this economically feasible.

As those of you who attended the exciting game last year will attest, the tailgate buffet is quite extraordinary with burgers, hotdogs, and fish sandwich offerings, plentiful and delicious sides, and all-you-can-drink beverages, including beer and wine.
Questions?
Please contact the Club Administrator, Tricia Wansor:
hcn239@gmail.com or 954-914-3148