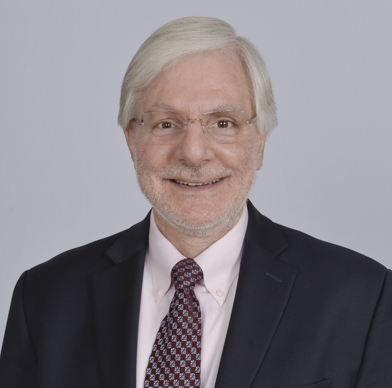 From Harvard Medical School to the World: Initiatives to Improve Health and Well-being for All
Join us for cocktails and a conversation with Dr. David E. Golan '75, Harvard Medical School Dean for Research Operations and Global Program, Professor of Medicine.
Dean Golan, will talk about exciting new advances in medical research. David E. Golan, MD, PhD, became dean for basic science and graduate education at Harvard Medical School in 2014, after serving as dean for graduate education since 2008. He is a professor in the HMS Department of Biological Chemistry and Molecular Pharmacology, where his laboratory applies biophysical and cell-imaging methods to the study of membrane proteins in blood cells. He is also the HMS George R. Minot Professor of Medicine and senior physician in the Department of Medicine at Brigham and Women's Hospital and the Dana-Farber Cancer Institute, where he sees patients as a practicing hematologist and clinician-teacher.
In his role as dean for basic science and graduate education, Golan advises and assists the dean of the faculty of medicine on the articulation, design and implementation of a strategic vision for HMS's basic and social science enterprise, including cross-departmental, cross-School, and cross-institutional initiatives and collaborations.
Golan also oversees the PhD and Master's programs at HMS, and he works closely with the dean for medical education to oversee the MD-PhD and HST programs. He directs the program in graduate education, which brings together leaders of graduate education at HMS, the Harvard T.H. Chan School of Public Health and the Harvard School of Dental Medicine. He also chairs the FAS graduate curricular committee on higher degrees in medical sciences; directs the Harvard Therapeutics Graduate Program; and coordinates the design, development, implementation and oversight of the master's degree programs at HMS.
Don't miss this exciting evening Dean Golan!


Click Here to Purchase Tickets!


When: Monday, February 3, 2020
Time: 5:30 PM - Cocktail Reception (cash bar)
6:30 PM - Conversation with Dr. Golan
Where: Melbourne Room,
Tiburon Golf Club at The Ritz Carlton Resort,
2620 Tiburon Drive
Cost: $30 Per Person
Reservations are required. If you register/pay on this website and are bringing a guest, please remember to include the name of your guest on the registration screen.
---
Contact Information:
Dede Schoenberg
Club Administrator
239-451-3229
hcn239@gmail.com
When:
5:30PM Mon 3 Feb 2020 ( Timezone: Eastern )

Where:
Melbourne Room, Tiburon Golf Club at the Ritz Carlton Resort
2620 Tiburon Drive
Naples , FL 34109
[ Get Directions ]
Look Who's Coming:
William Goodman
Joanie Goodman
Mary Schmidek
James Seymour
Sharon Seymour
Mr
Marilynne White
Mart Laius
Leo Au
Melina Au
Verna Prentice
Robert Prentice
Trey Farmer
John Stotler
Guest of John Stotler
David Robinson
David Robinson
Michael Feldman
G. Veil
Sally Veil
David Cohn
Jack Monchik
Howard Freedman
William Humenuk
Edwin Colodny
Guest of Edwin Colodny
Stephen Whitman
Charles Staley
Renate Staley
John Symonds
Jack Belcher
Maxine Seifert
Lynn Fischer
Edward Schifman
Veco Holdings, LLC
Vicki Schifman
Veco Holdings, LLC
Thomas Gleason
Sharon Beckstrom
Susann Miller
Richard Dallow
Ralph Hinckley
Guest of Ralph Hinckley
Lewis Nerman
Sue Nerman
William Donahue
Jeanne Donahue
... a total of 47 guests.
Note: to opt out from this list please sign in, go to My Account and change your preferences under My RSVPs.