Renew Your Membership
Important:
Please sign in with your HarvardKey user ID and password before renewing your membership. This will allow our website to authenticate your status and account membership. Once you are logged in, please select your membership level to complete your transaction.
If you are an alumna/us of Harvard and need assistance with your HarvardKey, please go to:
https://key.harvard.edu/
Harvard Alumni, HAA Associates, and Students:
Login using your HarvardKey.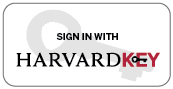 ---
Haven't yet set up your HarvardKey account? Claim your HarvardKey key.harvard.edu.
Faculty, Staff, Parents, and Non-Alumni Members and Guests – click here and login below.
---
New to Our Site?
Registration is free. Fill out the fields below and a temporary password will be emailed to you within the next several minutes.