2022 ANNUAL MEETING & NEW ORLEANS JAZZ BRUNCH WITH THE LEW DELGATTO QUINTET

Join your fellow Crimson for the 2022 Annual Meeting which features a cocktail hour, private concert and New Orleans themed brunch. Lew Del Gatto was one of the founding members of the Saturday Night Live Band and played with the band for over 25 years. His quintet will be playing a range of tunes from the great New Orleans jazz tradition! The meeting will start with a cocktail party followed by a private concert. This will be a fun way to celebrate the end of the 2021-2022 season in Naples!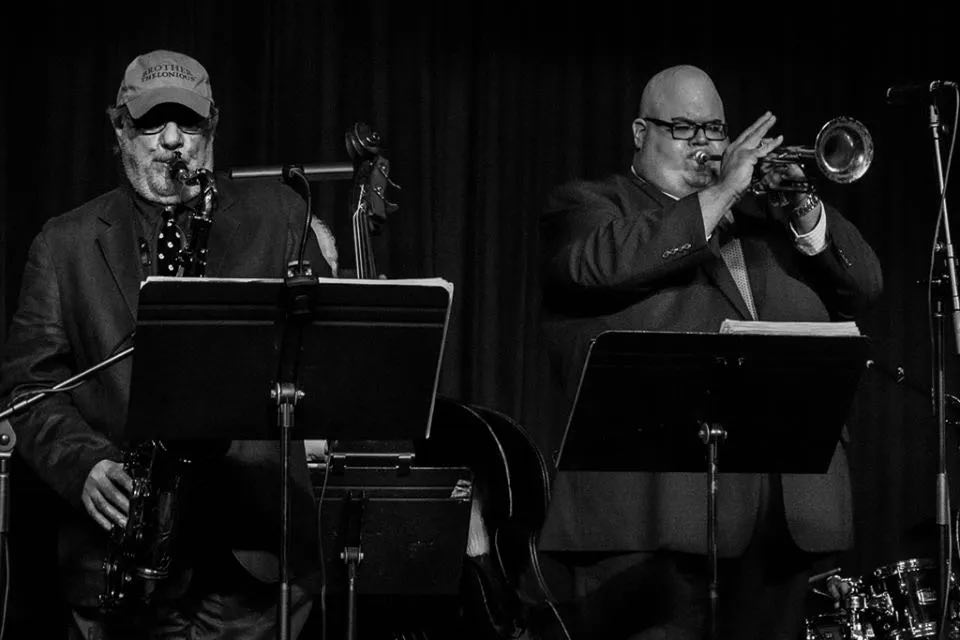 ABOUT LEW DEL GATTO
The versatile Lew Del Gatto has been a dynamic figure in the New York music scene for over thirty years. His versatility and knowledgeable comprehension of musical art-form was the basis for a stellar career. He has been involved with jingles, films, jazz and television. He has been a saxophonist with the Saturday Night Live Band from the show's beginning in 1975 to 1979. He continued back on the show from 1985 until 2005. Besides his contributions on bari sax and woodwinds, Lew was also involved as an arranger and contractor on this illustrious show. Since he moved to Naples, Lew has organized the All That Jazz Series at Artis-Naples, serving as the Artistic Director of the Naples Philharmonic Jazz Orchestra.
Sign up now as you do not want to miss this exciting meeting and private concert!
12pm-2pm - Private Concert, Annual Meeting & New Orleans Brunch
Where:
Tiburon Golf Club at the Ritz Carlton Resort, 2620 Tiburon Drive, Naples, FL
Cost:
$50 Per Person
Menu:
Appetizer - Cresent City Salad (artisan greens, Danish blue cheese, Cajun tater sticks, praline pecans, heirloom tomatoes, carrots and maples-bourbon vinaigrette)
Entree - Chicken Ponchartrain with basil, boubon and mushroom butter sauce, Voo Doo mashed potatoes with cheddar and bacon, and garlicky green beans
Dessert - New Orleans King Cake
CLICK HERE TO PURCHASE TICKETS!
---
NOMINATING COMMITTEE REPORT
At the Annual Meeting the Members elect the Officers and Directors. Below please see the Nominating Committee Report to the Members.