M.C. Escher Event at Naples Art Institute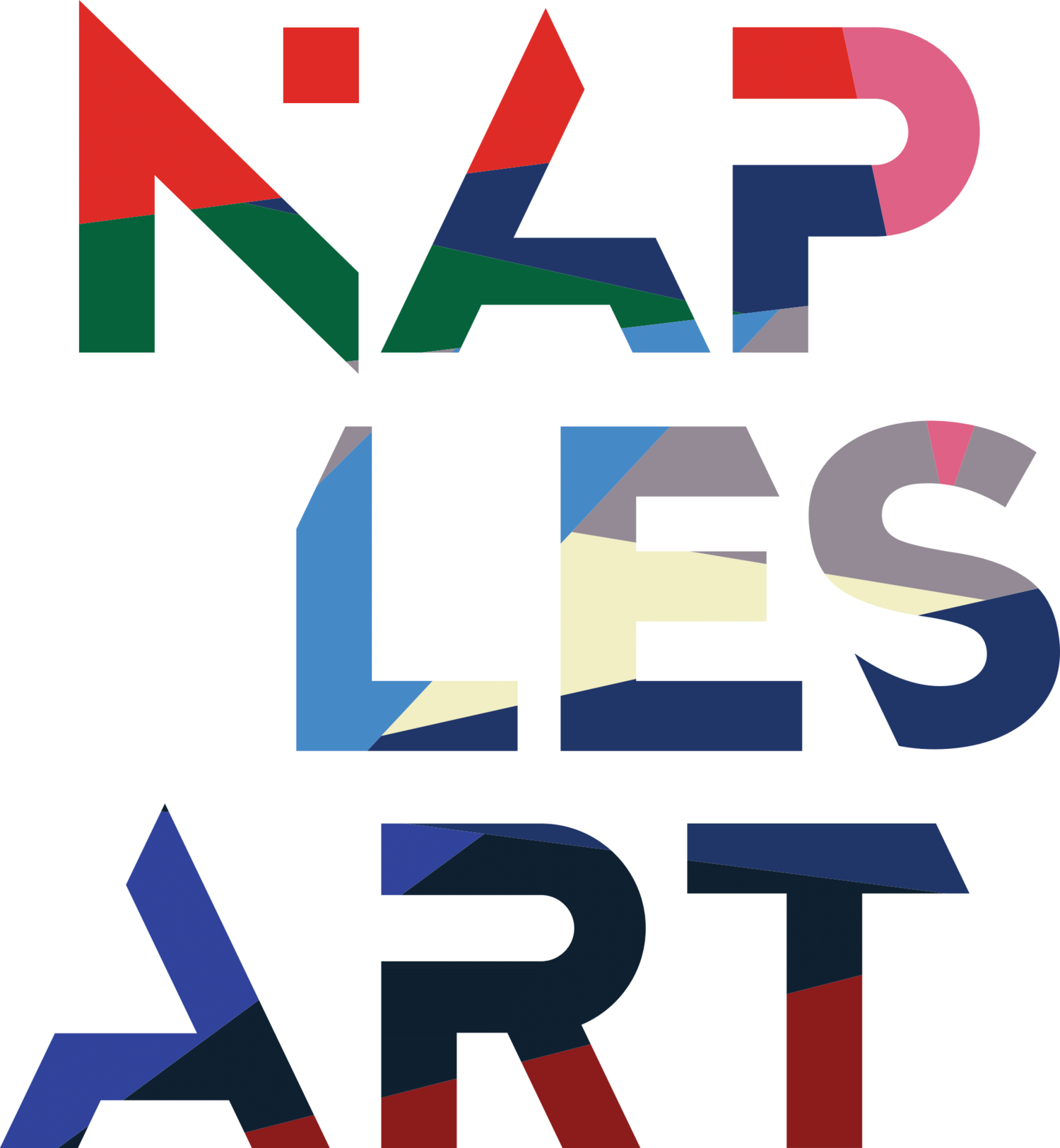 Please join the Harvard Club of Naples for a treat as the Executive Director and Chief Curator Frank Verpoorten of Naples Art Institute personally guides us through the mind-bending M.C. Escher exhibit!

Thursday, February 9th, 2023
5:30 PM - 7:30 PM
Club members and guests will mingle on the outdoor patio weather permitting, over wine, a selection of non-alcoholic beverages, and light snacks. In the event of cold or inclement weather, we will be indoors in the Naples Art Library. Throughout the evening, small groups will be taken on short tours of the exhibit.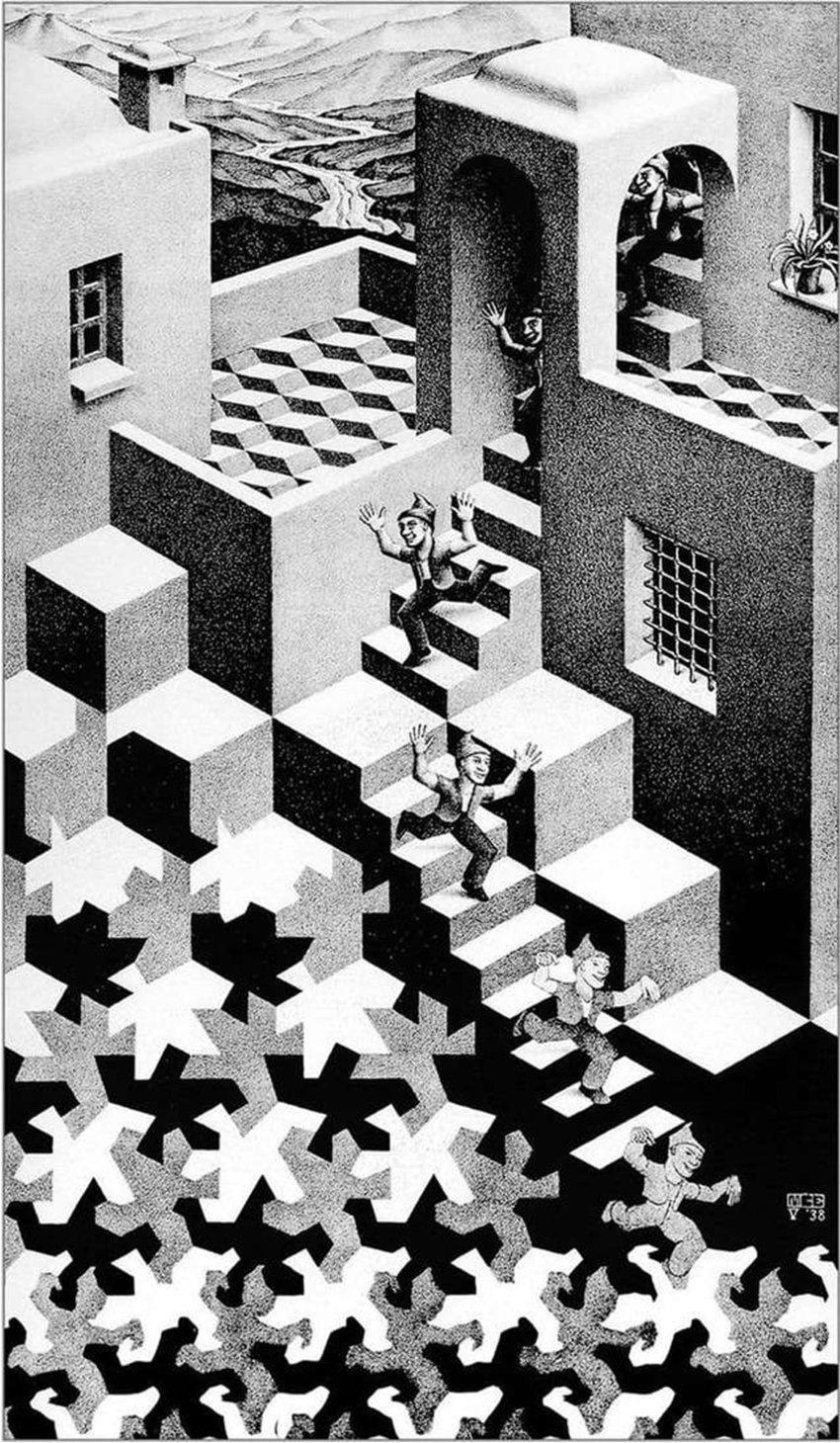 M.C. Escher: Reality and Illusion present the rare and thrilling privilege of examining first-hand 150 masterworks of Maurits Cornelis Escher (1898-1972), one of the most brilliant artists of the 20th century.
Drawn from the largest private traveling Escher collection in the world, this exhibition includes early figure drawings, lesser-known book illustrations, detailed Italian landscapes, the "tessellations" for which he became famous, and several examples of his signature architectural fantasies.
M.C. Escher used his work to challenge perspectives, deftly exploring the relationships between art and science, reality and illusion, chaos and order, and logic and absurdity. "Are you really sure that a floor can't also be a ceiling?" asked Escher. "Are you definitely convinced that you will be on a higher plane when you walk up a staircase?" Such musings led to "mind-bending" qualities in his spatial illusions and have lent his imagery an enduring place in pop culture iconography.
Tickets: $25.00 per person
All sales final. No refunds.

THIS EVENT HAS SOLD OUT!


Naples Art Institute
585 Park Street, Naples, FL 34102
(at the Northwest corner of Cambier Park)
There is a public parking lot across the street from the entrance, on Park St.
Questions? Contact the Club Administrator, Tricia Wansor @ hcn239@gmail.com or 954-914-3148

When:
5:30PM - 7:30PM Thu 9 Feb 2023, Eastern timezone

Where:
Naples Art Institute
585 Park Street
Naples, FL 34102
[ Get Directions ]
Look Who's Coming:
Karen Schmitt
Ray Schmitt
Marilynne White
John Moter
Jane Graham
Cara Blazier
Guest of Cara Blazier
Richard LeBer
Marion LeBer
Charles Coates
Barbara Newcomb
Kelly Christiano
Bob Petrelli
Allen Weiner
Guest of Allen Weiner
Zehen Pachori
Guest of Zehen Pachori
Howard Freedman
Jill Keto
Gary Glouner
James Seymour
Guest of James Seymour
Steven Mason
Guest of Steven Mason
Robert Caulk
Anne OCallaghan
Eileen Conroy
Steven Greenbaum
Guest of Steven Greenbaum
Christopher Brown
Guest of Christopher Brown
John Wernette
Guest of John Wernette
Verna Prentice
Guest of Verna Prentice
Leeza Arkhangelskaya
Olga Arkhangelskaya
Anne Rubin
Anne Rubin
Guest of Anne Rubin
Chris Cowan
Guest of Chris Cowan
Janis Banos
Guest of Janis Banos
Carol Goode
Sarah Johnson
Helen Yates
Guest of Helen Yates
Robert Armstrong
Sue Armstrong
Deb Taft
Terri Rutter
Jane Graham
Martin Silverstein
Guest of Martin Silverstein
Judith Ressallat
Marian Chang
Anthony Urick
Tracy McMullen
Kim Davis
Guest of Kim Davis
Elizabeth Foster
Hugo Harmatz
Guest of Hugo Harmatz
Leeza Arkhangelskaya
Guest of Leeza Arkhangelskaya
... a total of 66 guests.
Note: to opt out from this list please sign in, go to My Account and change your preferences under My RSVPs.